THE AV TEK WHEEL
Another World First from BST – a dedicated full carbon wheel for the Adventure bike market. Starting with the BMW RS1200GS and BMW RS1250GS models, these wheels weigh in at a remarkable 7.5kg (16.5 lbs) per set. By reducing the unsprung weight by 38% (4.5kg) the wheels offer unsurpassed control and comfort on both the road and trail.
AV TEK wheels add value to the Adventure machines – light enough to astonish on the road, and strong enough to deal with the rigors of the offroad adventure. Designed to optimise performance, they are the world's first carbon fibre adventure wheels, and epitomise Technology made Beautiful.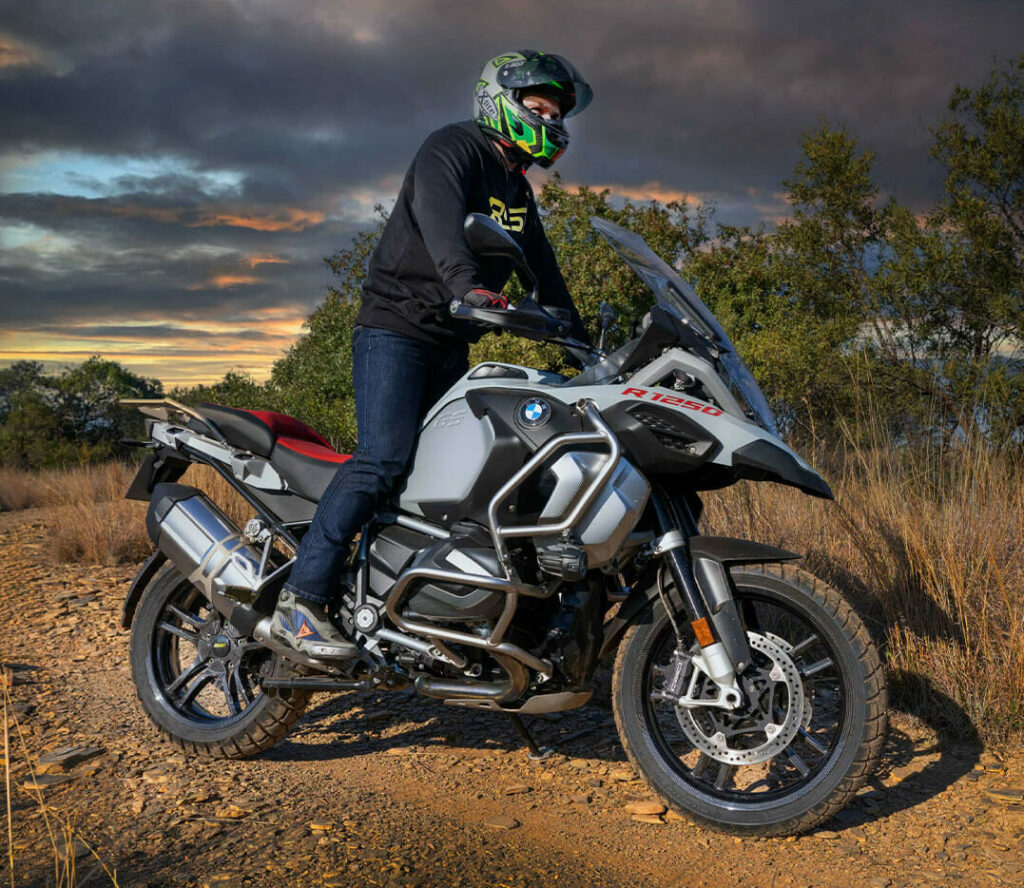 INTRODUCING THE AV TEK WITH
TECHNOLOGY
THE FIRST AND ONLY MONOCOQUE WHEEL OF COMPLEX PRE-PREG
CARBON-FIBRE STRUCTURE CURED IN A SINGLE PROCESS
AV TEK
TECHNICAL
SPECIFICATIONS
To view a more detailed technical specification sheet with prices click the link below to download.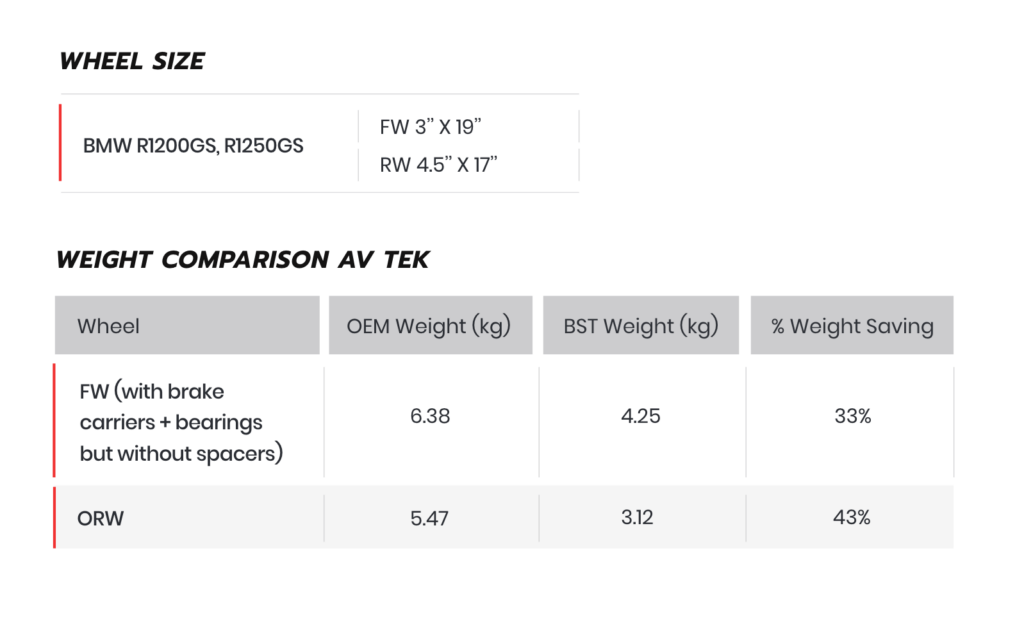 AV TEK
GALLERY