THE GT TEK WHEEL
BST's GT TEK is the world's first ultra-light wheel for supercars, tipping scales at an astonishing 5.885kg at the front and 7.750kg at the rear. This is significantly lighter than the Porsche Weissach BBS magnesium wheel (9.5kg at the rear) and the Porsche GT centre-lock aluminium wheel (13kg). Make no mistake, this is a jaw-dropping achievement for a carbon-fibre wheel certified for both road and track use.
Additionally, GT TEK is the first and only 100% carbon-fibre wheel (no metal parts), the first and only completely hollow-spoke carbon-fibre wheel and, last but by no means least, the first and only monocoque wheel of complex pre-preg carbon-fibre structure cured in a single process.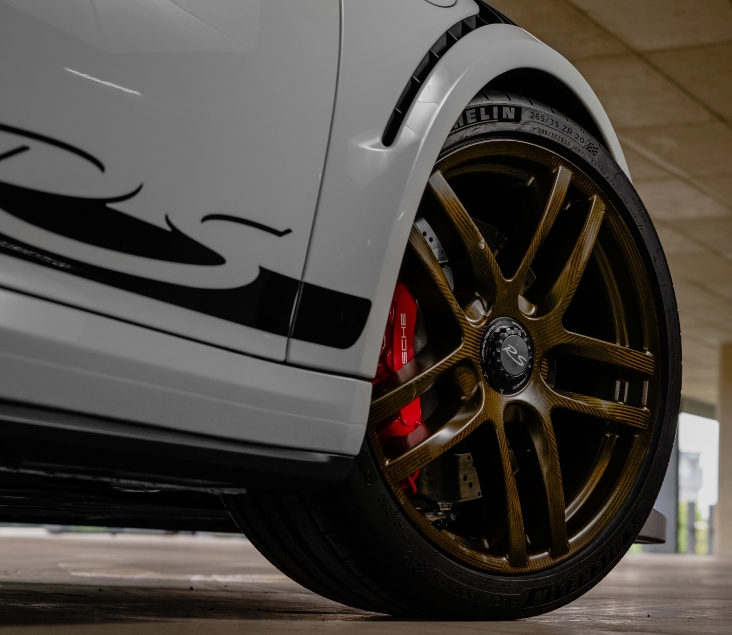 INTRODUCING THE GT TEK WITH
TECHNOLOGY
THE FIRST AND ONLY MONOCOQUE WHEEL OF COMPLEX PRE-PREG
CARBON-FIBRE STRUCTURE CURED IN A SINGLE PROCESS
GT TEK
TECHNICAL
SPECIFICATIONS
To view a more detailed technical specification sheet with prices click the link below to download.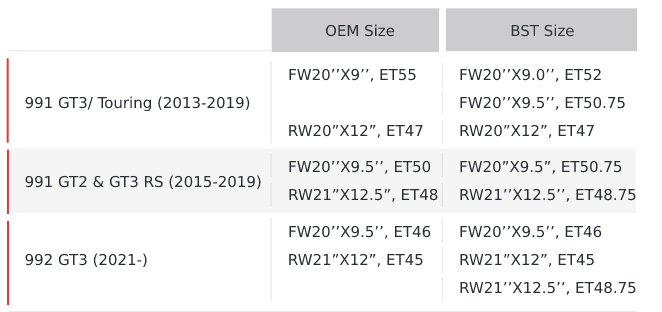 GT TEK
GALLERY